Hybrid recruiting events are a combination of virtual and in-person programs designed to optimize each attendee's experience. They also help you reach your recruiting goals while accommodating shifting local regulations, fluctuating company travel policies, and attendance preferences. Keep reading as Career Fair Plus helps you decide if a hybrid recruiting event is your best choice.
Is hybrid recruiting always the best option?
Hybrid events will accommodate a wide variety of needs and preferences with very little extra work for you and your team. However, suppose your target participants prefer in-person recruiting or will only attend virtually. In that case, a hybrid career fair may be less successful than one or the other of these options. Or, if you lack the additional resources to offer on-site and online recruiting, hosting one or the other format might be less overwhelming.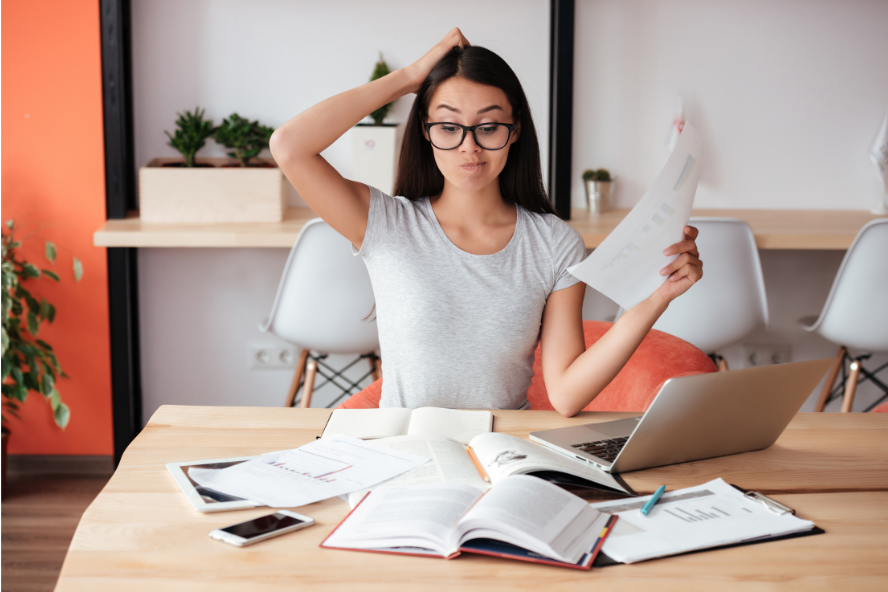 So, how do you know if a hybrid recruiting event will work for your organization? Ask your attendees. Talk to your team. Poll their preferences, and if a hybrid career fair is the first choice, it's time to decide the structure and schedule.
How should I structure my hybrid event?
Despite what you may have heard, it's possible--and even potentially beneficial--to split the online and on-site components of a hybrid recruiting event between different days. In this scenario, employers and candidates can participate in person, virtually, or both.
Or, you can host online and on-site events on the same day, possibly appealing to job seekers and employers less interested in or unable to attend a multi-day program. Fortunately, Career Fair Plus offers three different types of hybrid recruiting events:
Different Days -- Employers attend the virtual day, the in-person day, or both.
Same Day-Different Times -- Virtual and in-person events occur on the same day but do not overlap. Employers attend virtually, in person, or both.
Same Day-Same Time -- One day where employers choose to attend virtually or in person but not both.
Presenting these options before registration helps attendees align their participation with their staffing resources, budgets, and recruiting goals.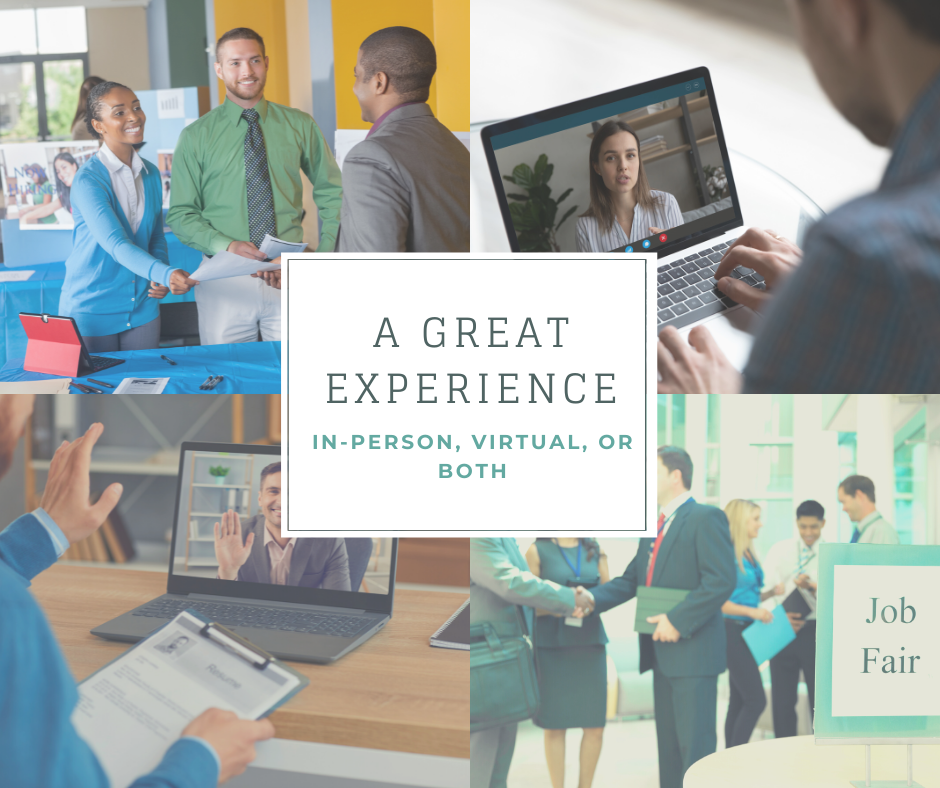 How do I choose which type of hybrid event to host?
In addition to attendee preferences and organizational resources, there are several other factors worth considering when you're evaluating what type of career fair to host.
Do you have access to sufficient space for an in-person event?
Consider occupancy limits and fluctuating social distancing and local health protocols that could change anytime before the event.
How likely are your target participants to attend an in-person program?
Ask the employers, recruiters, and job seekers you hope will participate if they're comfortable attending an in-person event. Confirm the out-of-area people can travel and consider if an on-site event excludes anyone, especially job seekers with less flexible schedules.
Would offering a virtual component increase participation?
Interested employers uncomfortable recruiting face-to-face, or prohibited from travel, might welcome an online component.
Does employer visibility increase with an on-site versus an online event?
Are lesser-known employers concerned about being overlooked in either a virtual or in-person event? If so, offering them the opportunity to participate in both formats could raise overall interest.
Are you and your team comfortable marketing a hybrid event?
Employers and job seekers might be unfamiliar with hybrid recruiting. Be ready to explain the registration options and day-of expectations.
I'm going hybrid, now what?
Terrific, now it's planning time! Here are some helpful guidelines to get you through the "before," "during," and "after" planning:
Before
Build your custom event with CF+
Schedule complimentary live training
Invite employers and candidates
Promote your event
Monitor attendee registration and scheduling
During
Drive traffic with push notifications
Check-in with employers and candidates
Encourage participants to use CF+ Technical support (if needed)
After
Exhale
Thank your team & participants
Follow-up with employers and recruiters
Schedule your next event!
Hybrid career fairs merge the benefits of virtual and socially distanced in-person events into one safe, personal, and cost-effective recruiting experience. Still, they aren't automatically the best choice for every recruiting event. CF+ offers flexible, intuitive recruiting applications for busy event organizers committed to meeting employer and job seeker expectations. We're also delightful people ready to help you decide which application is best for you!
Career Fair Plus is uniquely positioned to help you build in-person, virtual, and hybrid career fairs. Request a call with one of our super-friendly problem solvers.