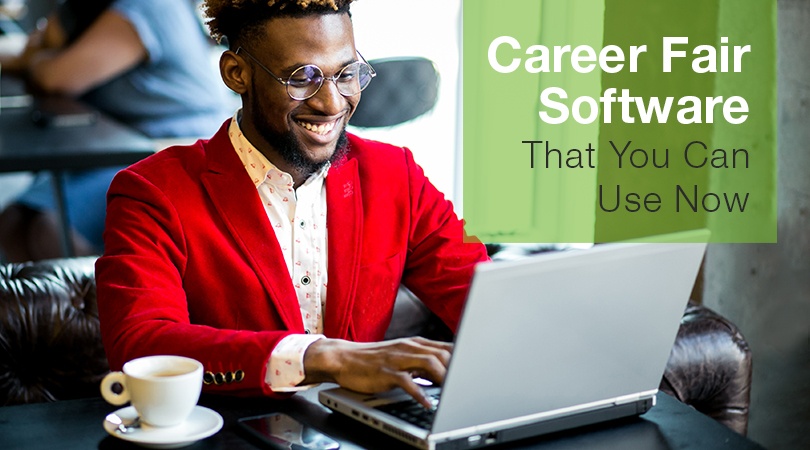 Are you waiting around for the right tech to help you plan a career fair? The tools and resources you are looking for are out there - and you've just found them! Career Fair Plus is THE career fair software to help you plan and execute a successful fair.
Needs for career fair software
No matter how long you've been on your quest for the right career fair software, you've begun your journey with a list of necessary tools or features. Career services are often looking for budget-friendly ways to market career fairs, organize employer booths, and ensure students have a successful experience at the fair. Fortunately, the Career Fair Plus app makes all of these goals possible - and more!
What is Career Fair Plus?
Career Fair Plus is career fair software that transforms the career fair experience for career services, employers, and students. This application has been fully developed, tested, and used by hundreds of state colleges and universities. For career services, Career Fair Plus includes:
Marketing Materials. Spread the word about the upcoming fair with special messages and content crafted by Career Fair Plus.
Digital Booth Assignment with Auto-Assign. No more paper, pencil and mistakes.
Customizable Announcements and Reminders. Keep students updated with career fair news and important information through the application. This tool can even be used to post live announcements during the fair.
Analytics. Career services team members have access to a user-friendly dashboard to view real data.
Representatives from Embry-Riddle Aeronautical University said, "The customer service and timely response is what makes working with Career Fair Plus so great! I also like using the dashboard to keep up with analytics and enter our events prior to the career fair."
Career Fair Plus averages 75 percent adoption rate among students at the fair. Students and recruiters love the simplicity of the application and the user experience. The application offers both employers and students ways to save time, and even get a leg up on the competition! These features are:
List of companies attending the career fair, allowing students to research prior to arriving.
A digital map of the career fair allows students to plan their route around the venue. This preparation saves students time while at the fair.
Skip The Line! This new tool is beneficial for both students and employers, as it allows students to make appointments with employers during the fair so they don't have to waste time in line. When making the appointment, students can upload their resume and attach their student profile so employers have a chance to review their experience before meeting with them.
Career Fair Plus takes away the stress of getting things done so your career services department can focus on executing the perfect career fair. If your career services team is in search of career fair software to solve these issues, take a second to learn more about Career Fair Plus!