Since COVID-19 has pushed many activities online, virtual interviews are part of what is being called 'the new normal'. This is however a boon in disguise for many organizations, since companies enjoy several financial benefits by allowing remote work. Thus, in the majority of cases, employers are finding the work-from-home model highly convenient. But that is not all! By virtue of this model, they now have the opportunity to target a wider range of talent from every corner of the world... and as a candidate you also have new access to avenues to secure the perfect remote job; you only need to know how to ace that virtual interview!
A virtual video interview is just as good as an in-person interview if you make yourself aware of what could go wrong, and work backwards to ensure you're prepared for all eventualities.
In this article, we will be sharing 4 tips that will help you ace any virtual interview!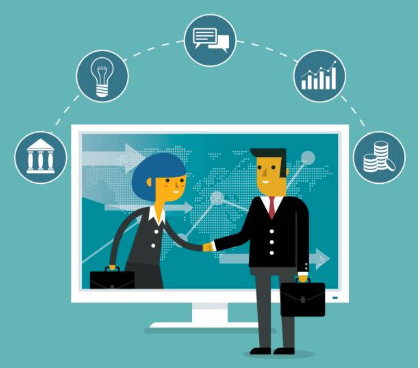 1. Test your technology
Is the preferred application of the interviewer installed on your device? What if you are all set on Skype and they invite you for a Zoom call? It would be safe to make the necessary preparations beforehand. Install the right application and test it to make sure that it is working properly.
Test your internet connection, your device's camera and the audio quality of your microphone. No one wants to hear a thousand "Can you hear me?"'s during the call.
You do not want to look like you came unprepared on the day of the interview. So, run the interview scenario in your head so you can eliminate any possible mishaps that could occur on the day. Make arrangements to reduce the chances of any technological glitches. Remember, it's important to project an impression of technological literacy, especially since you will be working remotely.
But, let's face it! It's technology. Things may still go wrong, however much you prepare.
Don't panic if the video cuts off or the audio stops working. Take the interviewer's phone number beforehand. It will come in handy if you find yourself in this situation. Call them immediately if a glitch surfaces, and ask them if they want to reschedule the interview or if they want to continue the call.
2. Set up your environment
Check the background that the recruiter will be seeing on the call. The best scenario would be a blank wall, or you can move a bookshelf right behind you if possible! It will make you look so much more professional. If that's not possible, do ensure that your background is neat. An unmade bed or a cluttered background will leave a very bad impression.
Try to choose a quiet corner of your house and use a table to set your laptop on instead of your lap. If there are any sources of noise like a radio or television, switch them off. Moreover, if you live in a family setting or have pets, take measures to ensure there will be no disturbances during your interview. The interviewer might not appreciate a guest appearance from children or your pet cat.
It would also benefit you if you have limited distractions. Tell your housemates about the interview so they don't barge in during it, or lock the door if possible. Set out a glass of water for yourself as well and put your phone on silent before you begin.
If even after taking all precautions, any unexpected noise interrupts your interview like sirens or construction sounds, apologize immediately and mute your microphone until the noise subsides. Similarly, if an unexpected guest like a pet or family member interrupts the call, apologize and take a few moments to deal with it by turning off the microphone and the camera.
3. Dress professionally
Even though you might feel like you're lounging at home during the interview, do not make the mistake of appearing unprofessional. Dress the same way you would for an in-person interview. Avoid bright or distracting colors as they have the potential to take away the interviewer's attention. Professional attire will not only give the right impression to the interviewer but also help you get into the right mindset for the interview.
Also, wear formal pants or skirts instead of pajamas, even if the recruiter will only be looking at your upper half. You never know what situation might arise and you may have to get up even if only for a moment. So, better safe than sorry!
4. Practice, Practice, Practice!
Research the company and keep your resume handy. Take mock interviews! Ask a friend or anyone you trust to help you. That way you will be more confident in front of the camera and at ease on the day of the interview. Ask them if you were loud enough or exuded the right body language and confidence. They can even give you pointers on the lighting of the room and other minor improvements.
Moreover, prepare and practice answers to FAQs like 'Why should we hire you?', 'Why do you want to work for our company?' or 'Why are you leaving your current organization?'. Brainstorm other potential questions and practice those too.
Remember you want to come off as candid so only practice, do not memorize.
You got it! Don't worry.
A well-timed follow-up will do for you what the perfect resume format does for your job application! Send a soft-worded email within 24 hours. Thank the interviewer for taking out the time to talk to you and let them know that you are available to answer any further questions.
All the best!