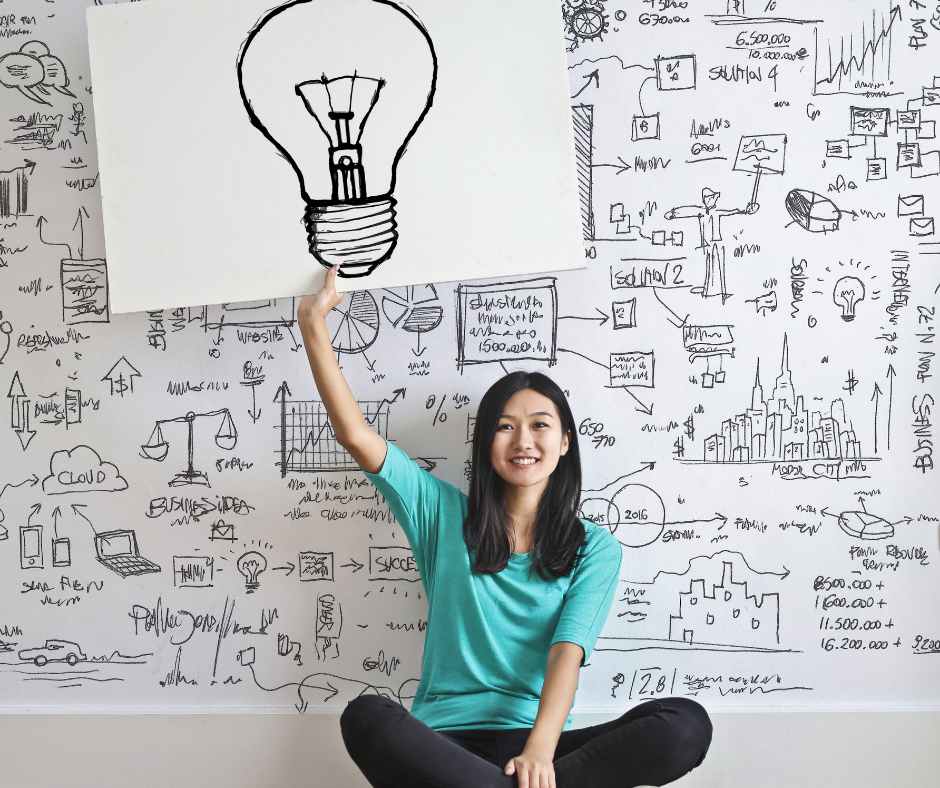 "We cannot solve our problems with the same thinking we used when we created them." Albert Einstein
Three overarching challenges follow recruiters from season to season:
Delivering strong employer branding
Attracting the right active and passive candidates
Providing great candidate experiences
To paraphrase Einstein, relying on familiar recruiting strategies won't solve these perennial challenges. A bigger or better event doesn't automatically produce bigger and better results. Nor does change for the sake of change. According to the proven genius above, the key is rethinking before doing.
Suppose we could count the mental energy we spend keeping up with this record-setting candidate's market as exercise. If so, we'd all be in perfect shape. Recruiting is hard work! Keep reading to discover the benefits of rethinking your thinking.
"But we always do career fairs!"
Exactly! And it's likely the program evaluation meetings generate the same conversations about how to address employer branding and candidate engagement. Which in turn means producing the same or similar event next time, and well, you see the pattern. So, let's change the thinking that created the problems.
The primary goal of a traditional career fair, simply put, is getting employers and candidates in the same space. In-person or virtual, everything starts with connecting these two groups. Every alternative recruiting program accomplishes that goal and reshapes potential outcomes with new events that shift expectations.
Choose an event, any event
Employers and candidates have fixed ideas about job fairs, which can be a good thing. Understanding what happens on event day reduces anxiety and helps organize resources. But what if you could deliver recruiter and job seeker confidence in a new way? Shift everyone's "career fair" mindset and consider energizing participants with these alternative recruiting programs, all fully supported by the CF+ team and software.
Hiring Events
Create energy and urgency in candidate base
Organize events by position, department, location, etc.
Customizable candidate profiles and resume upload
Expedite multiple steps in the recruiting process
Immediate/contingent hiring opportunity
One-on-one or panel interviews
Group rooms for presentations or less formal conversations
Open House/Networking Events
Introduce your company & culture to potential applicants
Attract quieter candidates uncomfortable with non-stop interactions of traditional career fairs
Increase your talent pipeline
Re-engage previous candidates
Lunch & Learns, Coffee Talks, Brown Bag Events
Smaller, more personal events

Target top prospects
Nurture relationships with potential hires
Invite-only prevents surprise attendees
Change the event, keep the benefits
You can "be an Einstein" and change your thinking to avoid causing the same problems and still retain the benefits of working with CF+. The software features and responsive customer support you depend on–or will when you're a CF+ customer–solves administrative issues by simplifying your tasks.
Here's a shortlist (because the complete list is too much for a blog) of what you might be missing in your current recruiting software. If you count more than one advantage you don't have now, let's talk before the same thinking steamrolls your next recruiting season.
Built-in customizable scheduling tool
Integrated video service
More inclusive recruiting due to low bandwidth requirements
Unlimited participant attendance
Scalable events
User-based and optional custom development
Best in class user experience and support
Pleasant technology experiences on mobile and web-based applications
More inclusive recruiting fueled by easier access
Give passive candidates the ability to observe, learn, and then act
We started with a scientist's wisdom so let's close with a sage observation from Hall of Fame hockey player Wayne Gretzky: "You miss 100% of the shots you don't take."
Request a call from one of our awesome team members and take a shot at an alternative recruiting event. Career Fair+ is uniquely positioned to help you build in-person, virtual, and hybrid career fairs.