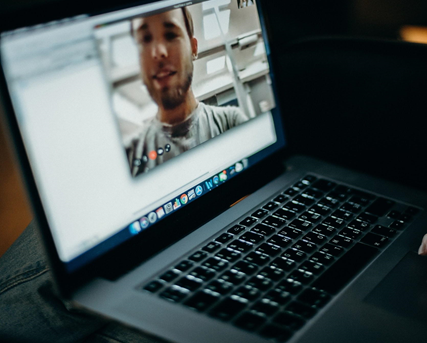 During these unprecedented times, many individuals within the business world have had to make adjustments to keep things running smoothly. The same goes for colleges, recruiters, and the entire hiring process. More and more professionals are utilizing virtual career fairs to make connections and find the perfect fits for positions. If you find yourself participating in a virtual career fair for the first time, here are five pointers you should be looking for in candidates to be sure you connect with the best prospects:
Diversity
When looking at future prospects for your organization, a key aspect to keep in mind is diversity within candidates; this can directly influence the success of your business. Diversity can be defined as a practice or quality of including individuals of different social or ethnic backgrounds, and of different genders or sexual orientations.
Having a true sense of diversity can bring the following to your employees:
● Different perspectives
● Increased creativity
● Higher innovation
● Quicker problem-solving
● Improved decision-making
● Higher engagement
Diversity can also benefit your organization as a whole. With increased diversity, you may find improved hiring results, a better company reputation, and a reduced turnover rate. According to CEO and Managing Director of Qantas Alan Joyce, "diversity generated better strategy, better risk management, better debates, and better outcomes." And now that remote work is the norm, diversity is easier to achieve. Look for candidates of unique backgrounds and ask about their experiences while at virtual fairs so you can recruit the best candidates and support your organization's growth and success.
Professionalism
Another trait to look for within potential candidates is professionalism. Key aspects of
professionalism include accountability, communication, punctuality, and consistency. When speaking with a candidate, these aspects can help you indicate if they are mature enough and if they meet the needs of the position you are hiring for.
To understand their level of professionalism, you should go into the career fair prepared with questions and a checklist of what you are looking for in a future employee. What's their work ethic like? In what ways have they been leaders? Reflect on whether or not they would be good representatives for your company. Look at their appearance on the virtual call; are they dressed well, is their background professional? Did they show up early to the meeting, or did they leave you waiting? All these aspects will affect their professionalism and, ultimately, their ability to succeed at your company.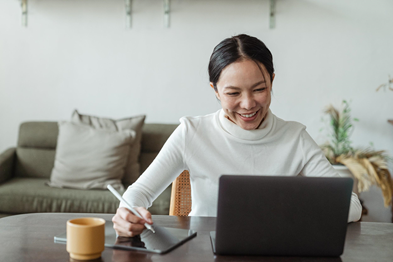 Body Language

Body language can say a lot about an individual. Facial expressions, hand gestures, and
posture can send various signals, especially within the workplace, so it is important to understand what body language means and how to look for it. While scouting potential candidates over video call, be sure to take note of their body language, as it can show levels of confidence, communication skills, and even honesty. For example, think about how much emotion is portrayed and interpreted through a single facial expression. Additionally, reading an individual's eyes can help you to determine whether they are paying attention, if they are comfortable, or even if they are telling the truth. While it may feel difficult to analyze a person's holistic body language virtually, by looking for smaller signals such as their arms being crossed (which shows defensiveness), or lip biting which can be linked to nervousness, you can get a better read on them as potential employees.
Well-Rounded Resumes
A well put together resume is equally as important as the interactions you have with potential candidates. There are key elements of a resume that you should keep your eyes open for, such as relevant experience, the objective, and skills. Each of these should highlight the individual's learning and diverse interests, as well as be talking points for the successes and failures they may have endured; their shortcomings can tell just as much about their adaptability as their wins. As Founder, Chairman and CEO of Vista Equity Partners Robert F. Smith stated, "with the process of discovery, you fail a lot...And you learn a great deal from those failures, so the next time you can avoid those mistakes." This can be true for any future hires you may have. It is
important to find individuals who are capable of reflecting on their experiences, can highlight the positives and negatives of situations, and still be willing to persevere as these are important traits to have in a successful organization.
Connection
You may be thinking, how am I meant to make a true connection through a virtual call? First, you should look for a connection between this person and your organization. A helpful tip is to keep a small list in mind of the type of employee you are looking to hire as that can make your virtual experience easier. An individual with a strong connection will demonstrate how they would fit into your organization's culture and if they'd work well with others, which can help improve their job satisfaction and performance if hired.
Additionally, look for their ability to make a connection with you personally over the phone. Do they make eye contact and ask engaging questions? Do they seem interested and excited in your work? A candidate who is able to create a bond while virtual likely has great interpersonal communication skills and would likely fit in well to any team in your organization. Someone with true experiences and a genuine desire to work for your organization will shine through in both the career fair, as well as in their actual career should you decide to hire them.

No matter what type of candidate you are looking for, going into a virtual career fair with these tips in mind can make for a better and more productive experience. By taking the time to look for diverse, professional individuals with well-rounded resumes, a strong connection, and positive body language, you will be sure to find ideal candidates for your organization.