Career fairs are a proven path for connecting employers and job seekers, especially recent college graduates and young alumni participating in university-sponsored events. These in-person recruiting programs are typically well-attended and, until March 2020, staple Spring and Fall activities.
The unanticipated and mandatory shift from face-to-face to online work carried over to job searching and recruiting. Virtual career fairs appeared seemingly overnight and are arguably here to stay, although for more reasons than software advances.
Lower costs, higher accessibility, broader networking, and more relaxed conversations make virtual career fairs a preferred recruiting tool.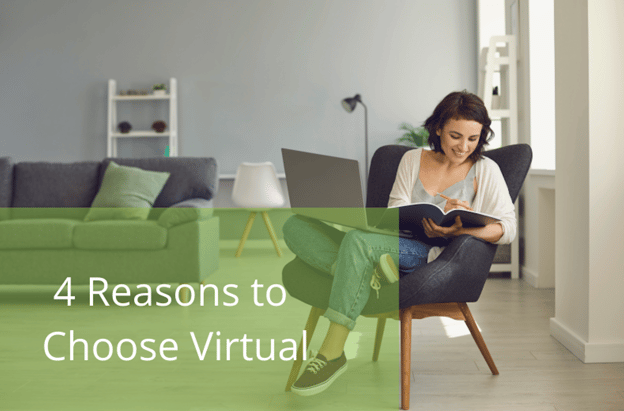 More relaxed conversations
It might surprise you, but candidates report feeling more comfortable during virtual career fairs than in the familiar in-person setting. Online events offer direct access to company and job seeker profiles, facilitating easier searches on both sides of the screen. Everyone can filter for relevant job hunting and recruiting goals, bypassing less applicable information. Preparation and knowledge build candidate confidence which translates into more relaxed interactions during the virtual career fair.
Higher accessibility without barriers
Whether geographical or demographical, boundaries are restrictive by definition. Keeping people out is counterproductive to hiring the best person for the job. On-site career fairs can unintentionally limit participation and thus the talent pool for hiring employers. Participants might be too far away, unable to get enough time off from class or a current job, or lack transportation to attend.

Virtual career fairs also expand candidates' and employers' accessibility by unlocking direct access to one another, even if they don't speak during the event. How? Job seekers share resumes, awards, contact information, and anything else they choose to distinguish themselves from others; recruiters build robust organizational profiles, often with points of contact not usually available on their company websites. After the event, employers and job seekers can follow up with any virtual career fair participant, removing the "timing barrier" to comprehensive recruiting. So, whether you're looking for the best jobs for recent graduates or seeking a career change, virtual career fairs are beneficial.
Broader networking on both sides of the screen
Virtual career fairs are also a good place for participants to expand their professional networks, too. Not everyone's comfortable introducing themselves to strangers or asking for job search help. Even outgoing people can miss out on valuable conversations simply because the line was too long at an employer's career fair table.

Virtual interactions are more common than ever, expanding opportunities to meet people with a few clicks and reliable internet. And, these online conversations often lead to email correspondence that extends the original discussion and, ideally, job offers.
Lower costs and more free time
Virtual career fairs are often less expensive than in-person events without facility rentals, travel, printing, or shipping costs. And depending on the technology platform (hint: Career Fair Plus!), set up and registration functions are almost turnkey. This means event hosts and participants have more free time to promote and prepare for their online career fair.
Virtual career fairs save money, time, and stress while increasing candidate and employer connections. And when you choose a technology partner with a flexible, customizable, and proven virtual recruiting platform, you can add higher potential ROI to the list of why event hosts, candidates, and employers frequently prefer virtual career fairs over in-person events.