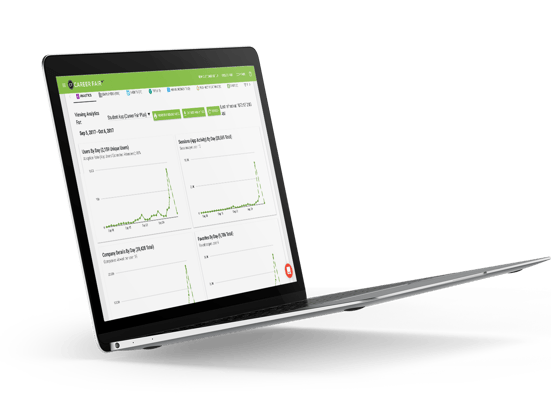 Virtual platforms are changing the nature of career fairs across the globe, yet many question marks remain about the size and scope of virtual career fairs. In a traditional in-person fair, organizers must take into account factors such as venue size in order to determine how many employers they can host, how much space they can provide and where, as well as how many students they can accommodate. How do these numbers translate into the virtual world, and what does it mean for the candidates, organizers and employers involved?
Over the past years, leading employers had already begun shifting certain parts of the recruitment process online, and the coronavirus pandemic left other employers no option but to do the same. In contrast, today's university students, already highly accustomed to interactions in virtual spaces, seem to have embraced this trend more readily.
To see what can be learnt by examining some of the numbers more closely, we look to a virtual career fair held on April 1st 2020 by one of the largest schools in the USA.
Employer Interactions
43 employers participated in this particular fair, and between them created a total of 1471 appointments across 98 schedules. What this means is that there were 1471 potential interactions between the students and recruiters from various employers. As in a physical career fair, not all potential opportunities for interactions are actualized, and the same is true of a virtual fair. Students made 753 appointments, which indicates that only about half of the appointments were booked in advance of the fair, leaving 718 appointments open.

Of the 43 employers present at this virtual fair, 9 of them experienced 100% booking rates for their appointments, meaning all of their appointments were fully booked. However, this isn't an accurate reflection of the volume of appointments across various employers. Some employers had more open appointments available, an employer that had 8 of its 10 appointments booked would show up as being 80% full, however another employer with 8 appointments booked out of a total of 47 would show up as 17% booked. Fair organizers have access to all this data via the Career Fair Plus platform.
What else can we learn about employer interactions from this career fair? 100% of employers had website visits through the system, though the range varied from a low of 3 views for a single employer up to 103 at the highest end. This seems to be in line with in-person fairs too, where more popular employers often attract larger crowds. Career Fair Plus offers the option to feature certain employers, to increase their visibility and drive more student traffic to them.
Student Activity
Traditionally, students are encouraged to research employers in advance of a career fair, so they can plan out which employer booths they want to visit, and this is no different in a virtual fair. Career Fair Plus conveniently lists all employers attending each fair, with direct website links so students can conduct their research and make notes all in one place. Again, fair organizers have the ability to view student activity within the system in the days leading up to the fair.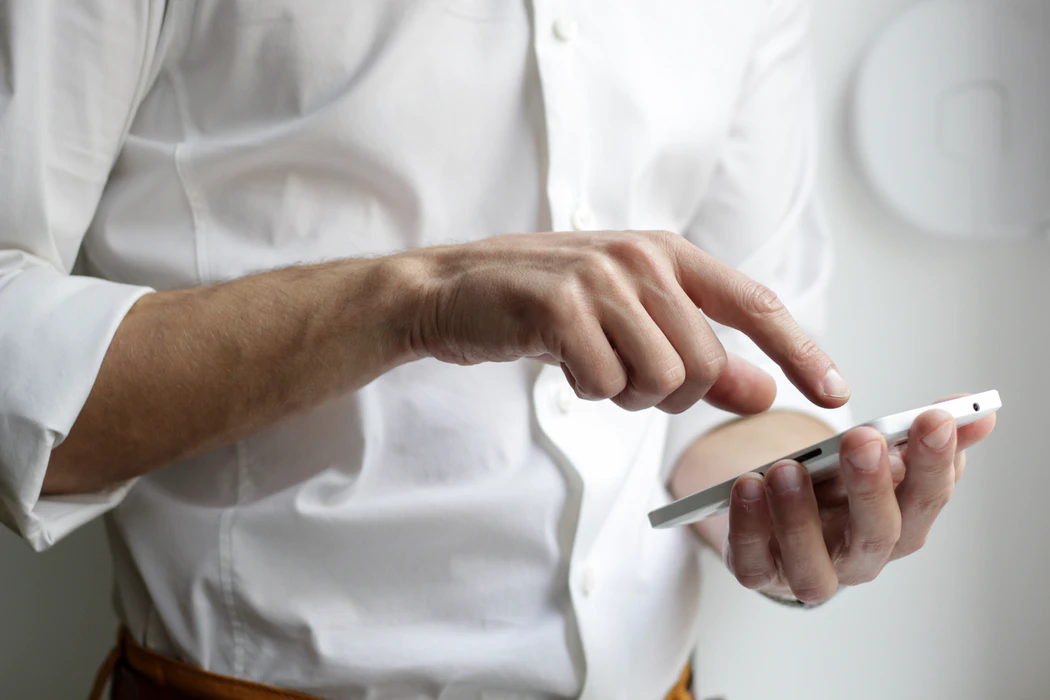 Photo via Unsplash

Exactly one week before this particular virtual career fair, the university saw a spike in student activity, with employers receiving 3,291 views via the system, up from 71 views two days prior. This may coincide with when the organizing team ramped up marketing efforts for the fair to students, but could equally be a strong indicator that one week before the event is the prime opportunity to remind students of the upcoming fair, and how they can prepare.
The number of daily users and the number of company views crept up again in the days approaching the virtual career fair, but interestingly the peak did not occur on the day of the fair itself, as would likely be the case in a physical career fair. Users increased by more than 400% in the five days leading up to the fair, from 48 to 256 users, however data shows 208 users of the system on the day of the actual virtual career fair. For organizations utilizing the Career Fair Plus video functionality, this may be different, as students will need to use the system on the day to access their virtual video appointments.
Since the school in our case study did not utilize the in-built video functionality, it is not totally unexpected that the day of the fair did not see the highest number of users; in fact, a member of the school's Career Services informed us that some employers that did want to communicate via video with the students sent out individual links to different platforms manually. This additional step can be removed completely by choosing the in-built video functionality within Career Fair Plus, making it easier for students and employers to connect, while maintaining the most personal form of communication possible in a virtual environment.
Generally, as organizations market the fair, students will begin preparing by researching employers, scheduling virtual appointments and creating their online profiles before the day of the fair, all of which can be done within Career Fair Plus. 284 students scheduled appointments to speak with employers throughout the virtual fair in this case study, and there were a total of 105 recruiters present.
While it is yet to be seen whether organizations and employers will embrace virtual career fairs as a replacement to the traditional in-person career fairs, this university's experience with Career Fair Plus has led them to consider a complete shift to virtual fairs!