Two in-the-field K-12 recruiting experts from the 6th largest public school district in the country answer 14 questions to help you meet the increasingly familiar challenge of attracting ready-to-work, qualified candidates and engaging principals in the hiring process.
Setting the stage (or screen to be precise)
The all-too-familiar challenge
Getting the swing of things...in no particular order
And finally, why Career Fair Plus?
Setting the stage (or screen to be precise)
Career Fair Plus (CF+) and the American Association for Employment in Education (AAEE) invited Golda Hoff and Victoria Kaufman with Broward County Public School's (BCPS) to explain their sudden recruiting pivot. During the webinar, How Broward County Public Schools is Earning an A+ for Recruiting, they explained how a temporary, alternative recruiting strategy evolved into a permanent and effective solution that engages more principals, increases their talent pool, and targets hiring needs more efficiently.
Whether you watch the recording or read this summary, the Q&A is still open! Send your questions to support@careerfairplus.com or schedule a private meeting with us.
The all-too-familiar challenge
As the sixth-largest public school district in the country, a "COVID pause" wasn't an option for BCPS. They had to push forward in new ways to maintain the 34,000-employee staffing level required to support 261,000 students.
Standard digital solutions, including Microsoft Teams and Zoom, were too labor-intensive and didn't help Golda and Vicky:
Expand the talent pool
Replicate their established in-person events, especially the personal interaction between candidates and principals
Encourage participation without an on-site event
Pre-schedule candidate meetings
Flex to engage more candidates
Ensure positive day-of-event experiences to prevent frustration or drop off
Advance select individuals to interviews with principals quickly and conveniently
Reduce "learning-curve" stress
In the beginning...
Golda and Vicky were initially hesitant about moving heavily-attended recruiting events online. Since they typically draw 800 or more candidates, helping that many people navigate the technology required for a virtual event was intimidating, to put it politely. Until they met us, Career Fair Plus.
How did you feel starting off?
When I heard, "Let's do [virtual] for a job fair, I freaked out", confessed Golda.
We wondered if it would work, if people would log on, would the audio or video--or both--perform as needed? The questions felt endless. But when CF+ gave us a demo event where we could practice, we both breathed a sigh of relief. We tried a smaller event first--about 60 people--and it went well. Candidates could easily pre-schedule meetings with our recruiters, and we knew we weren't alone. Once we saw the level of support, the apprehension went away.
And between CF+'s live and recorded training sessions, demo videos, detailed help articles, and real-time support, we taught ourselves the platform well enough to train others. So, we went forward to the bigger events, and CF+ adapted the platform to meet the needs of the K-12 school system based on our feedback.
"We've had very few issues because as soon as we sent an email to someone, we got a response, what did we do right, what could we improve. It was so nice."
Any advice for people new to hosting virtual events?
Make the most of the CF+ commitment to customer service.
A lot of people skip directions or help articles because they prefer figuring things out for themselves. The webinars and hand-holding made acclimating to the platform easy. And you have to practice. Ask questions, and you should be okay.
One specific tip is to pay attention to the different candidate profile fields, which is the information you request or require candidates to provide while setting up their CF+ accounts. These are qualifiers such as GPA, graduation year, license status, etc. The CF+ help and training materials advise against enabling, or requiring, too many of these fields. Anything you set as "required" may be used by recruiters as a prerequisite for booking meetings with them, which might limit the number of recruiters your candidates can talk to during the fair.
Unfortunately, we were moving fast and furious and disregarded this valuable advice. We should have paid better attention to those profiles in the beginning. But, we learned from that experience, and the software made it easy to undo that early mistake.
Getting the swing of things...in no particular order
Do you host events on a monthly or staggered basis?
Our monthly interval hasn't changed, but our participation is way up. We had trouble getting principals to attend in-person events. They just couldn't be away from their schools so often and for so long. It used to be three or four of us recruiting all day then forwarding candidates' names to the principals to interview. Now that we have this platform, our principals flex their schedules to interview people from 9 am -12 pm or as late as 7:00 pm. Candidates currently employed also make good use of the later afternoon or evening options.
How do you get administrators to attend your events?
Well, since they're desperate for teachers right now, tailoring programs to their needs increases participation. And we target schools with the most recruiting challenges. For example, we might host a job fair for elementary math and science candidates. We're not organizing big, generic events open to anyone. Instead, we're focusing on particular schools and their specific needs. They attend because they know we'll have candidates worth meeting.
We vet each participant against minimum eligibility requirements before advancing them to the interview level. When our principals meet candidates, they're interviewing for their schools and our district. Someone might be a good hire, but in a different role or at another school. Our principals are also identifying those applicants not suitable for further consideration. We're helping them at the school level, and they're helping us meet district needs. We tell them, "If you want to join our party, you have to participate."
"We're not organizing big, generic events open to anyone. Instead, we're focusing on particular schools and their specific needs."
How do you market to candidates?
I think we're all experiencing the challenge of not having enough candidates. Each of our districts uses various ways to find people who have the passion and desire to work with kids. Typically, we promote our events through our applicant tracking system (ATS) and existing candidate pools. We also post on our careers page and social media.
Emailing, posting on our website, and social media help us attract a lot of in- and out-of-state candidates. Some are ready to work now; others express interest in attending future events.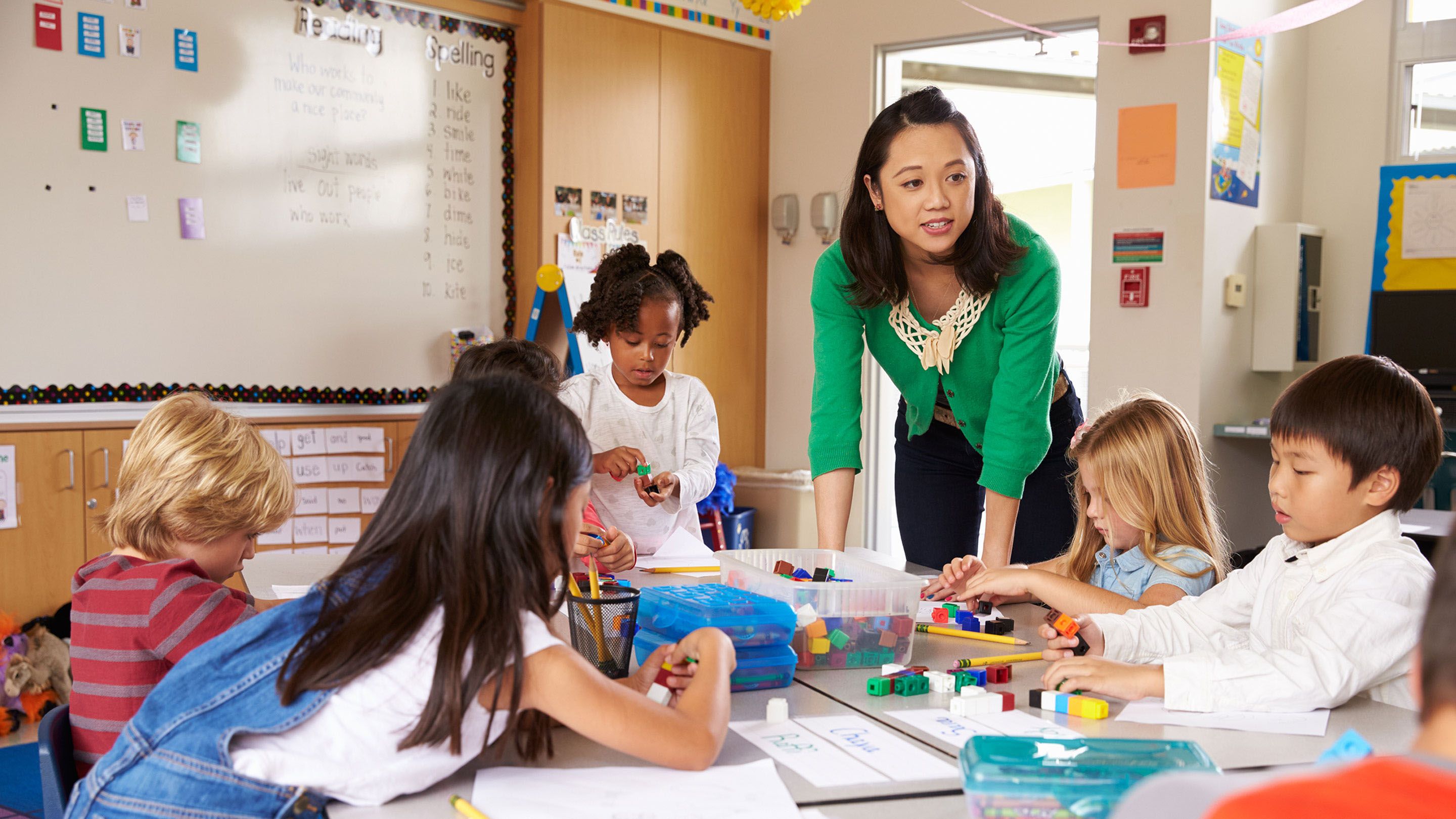 Expanding our search to include career changers is attracting more candidates as well. We're finding people that want to teach, and we're working to find a place for them in the district. We're certainly not lowering our standards by inviting candidates without bachelors' degrees in education. However, moving beyond this norm is helping us identify people with a passion for teaching. We're meeting them where they are, and that's helping attract more and more candidates, too.
Are you seeing more candidates from out of your market area?
Yes. We saw a lot of non-Florida residents at our July and August fairs. We also give our candidates two options based on their timeline. If they want to work now, they interview with principals who have current openings. But, if they're attending the career fair to learn about future opportunities, they only interview with a district recruiter. So, we pushed our summer events with Fall semester graduates to get these people in the pipeline.
How are your principals and hiring managers reacting to virtual events?
They love it. And at the risk of being repetitive, I'll share our conversation, beginning with my asking a principal why he hadn't set up his Meetings schedule for an upcoming event.
He replied, "I have to get in the platform; I have to get in there right away."
I said, "Ok, I'll get you in," and he said, "You don't understand how much I love this platform!"
I asked, "You love it?--there's that word again, and he said, "I love it."
You don't have to be great with technology to use CF+. And I think principals love the flexibility of managing their schedules independently of either of us as hosts. So, we open our events two weeks before the program date, and our principals start building their recruiting schedules.
Additionally, they start looking at resumes as soon as candidates book meetings on the principal's recruiting schedule--which is usually a couple weeks before the job fair. Some principals hire candidates ahead of the event.
The candidates reserve time with multiple schools and connect in video meetings instead of waiting in lines to talk with recruiters. I've heard great stories about the platform. Once they're on it and use it, everyone I've spoken to sings its praises.
What do candidates say about your events?
We haven't had any problems or complaints. They find it easy and without connectivity issues. They appreciated the knocking feature that let us know they'd "arrived" and allowed us to tell them we'd start their meeting shortly. The candidates love the flexibility of searching the participating schools, deciding in advance with whom they want to interview, then reserving meeting times on those recruiters' schedules.
"The candidates love the flexibility of searching the participating schools, deciding in advance with whom they want to interview, then reserving meeting times on those recruiters' schedules."
How has hosting online specifically impacted recruiting?
Moving to virtual recruiting with CF+ has impacted our recruiting by upping our data game. Instead of manually checking-in candidates and school representatives, we're pulling accurate and comprehensive data from CF+. We're tracking attendance, the number of meetings booked, and no-shows, to name a few categories. It's so much easier than counting check marks on multiple pieces of paper.
We also start monitoring registration numbers the moment an event opens. This helps us determine when we need more marketing and when to blast out more emails or in-app notifications. Also, the ability to identify which principals set up their schedules and which we need to remind is particularly helpful. And seeing which principals have meetings available lets us facilitate better employer-candidate engagement.
After the event, we're surveying our principals within 24 hours to assess the quality of the candidates, interview outcomes, and areas for improvement.

How will you recruit going forward?
No more dragging around tables and setting up big venues for in-person events! No more disappointment of waiting over an hour to meet a recruiter only to find out the position is filled. We won't hear complaints about wasting a day waiting for candidates to interview or applicants upset representatives from their dream school weren't even participating.
And yet, in-person events have advantages, too. So, going forward, we're looking at a model to optimize on-site and online recruiting. We want candidates to see which schools are attending then pre-book meetings to discuss available vacancies.
We'll also want to keep using technology to support our principals' formidable hiring tasks. For example, before CF+, when four people lined up for interviews, there was no way of knowing anything about those candidates. So the last in line, who might be the most qualified, could lose the opportunity to interview if the principal hires the second person in line.
With CF+ technology, our principals can read resumes before the event. They can learn about an entire applicant pool before the event begins. Our future is in-person programs with the Meetings functionality of our virtual events. We'll be face-to-face with the nimbleness and flexibility of online recruiting.

"Our future is in-person programs with the Meetings functionality of our virtual events. We'll be face-to-face with the nimbleness and flexibility of online recruiting."
What's the biggest takeaway of pivoting to virtual recruiting?
Embrace new. Try something different in phases and test it out in small chunks to see the differences and possible advantages of the alternative approach. Try it out, test it out, but do it in phases. Don't wait until the big event to introduce it to your principals and candidates. Others will likely see you as the district expert, so give yourself time to explore the user-friendly platform, too.
And possibly most important, get buy-in from your principals or stakeholders most affected by the proposed new recruiting method. Ask them to test the software with you.
And finally, why Career Fair Plus?
Because of the flexibility it offers our principals. It's simple for our customers--the principals and candidates. The school recruiters don't have to create virtual booths or even provide the school logo; CF+ collects them from our websites!
When we had our interview days, a principal very rarely interviewed a candidate by themselves. They always had their team lead, reading coach, and an additional staff member join the conversation. Having that entire team leave school to interview during an in-person career fair was challenging and disruptive. Now they use the CF+ Meetings feature to schedule interviews around their hiring team's availability.
We also appreciate that we can set up our own registration process for each event outside of the CF+ platform, and their software automatically collects that information.
And last but not least, we love the fact that CF+ is limitless. The development team assured us that the platform accommodates more bandwidth and participants than anyone would need.
As an example, a couple months ago, CF+ hosted an event where more than 5000 candidates booked over 45,000 meetings with over 1000 recruiters. Everyone had access, nothing went down, and their amazing customer service handled it all!
K-12 recruiting is increasingly challenging. Success requires alternative thinking and adopting new strategies. View How Broward County Public Schools is Earning an A+ for Recruiting and learn how they're engaging more principals, expanding talent pools, and targeting hiring needs more efficiently. We'll answer the questions you send support@careerfairplus.com or you can reserve a private meeting with us.