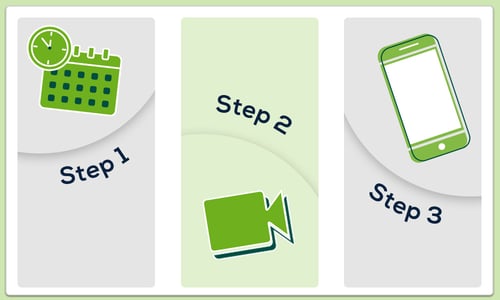 3 Step Plan
FOR TODAY'S VIRTUAL FAIR
Step 2: Enter your Video Meeting Room
Click the link that was emailed to you overnight to enter your video meeting room in your browser at least 10 minutes before your first interview. Candidates will meet with you virtually here. Check out our video walkthrough on how to enter your video meeting room.
Step 3: Track Candidates with the App
Utilize the app to view candidate resumes, rate them, and make private notes on their profile. You can export these at the end of the fair (video). The app helps you stay on track with appointments using the integrated timer.
You're all set! Happy Recruiting!

If you have issues or questions on any of the steps, please contact our support team: