Virtual Recruiting Event Options
The shift to virtual recruiting has been both exciting and challenging for many organizations. Long gone are the days when interviewing a candidate included in-person tours of the workplace, showing the personality of the teams that contribute to your organization, warm introductions and, *gasp* a handshake between potential coworkers. Or, can these be replicated virtually? How do you start organizing the right type of event for your needs? What will it look like?
Virtual events elevate your candidate experience and begin new relationships with candidates entering your pipeline for the future. Below, we outline three virtual career fair options to consider as part of your recruiting strategy. At Career Fair Plus we're eager to help you plan an event to meet your recruiting goals!
Virtual Open House
This type of career fair is designed to build a pipeline of qualified candidates and allow them to gain insight into what makes your organization a special place to work.
The best way to connect with candidates is to host interactive information sessions.
Topics of interest include:
A day in the life of your employees
Special projects
Humanitarian efforts
Career paths and/or employee success stories
Career Fair Plus Solution: Utilize Group Meeting Rooms with the option of inviting candidates to a 1-on-1 meeting in an individual room to extend the conversation.
In order to successfully host a Virtual Open House spend time planning concise presentations with ample time for Q&A. Have responses on hand for frequently asked questions. Finally, immediately after the event, follow up with participants, invite them to follow your social media channels, and to join your talent network.
Virtual Career Fair
If your goal is to screen candidates for multiple open positions at once or within different departments or locations, a Virtual Career Fair can be a helpful way to introduce candidates to each open position efficiently.
Career Fair Plus Solution: Interviews are set using customizable schedules for recruiters and/or hiring managers based on their desired length for discussions with candidates. Candidates have the ability to build a profile that includes a resume or portfolio and visit employer booths to research open positions ahead of the event.
For a successful event, prepare by allowing recruiters and/or hiring managers time to walk through the system, conduct a demonstration on how to engage with candidates, and answer questions if necessary so that your day-of experience is seamless. Marketing and building anticipation is important to ensure candidates are excited to attend.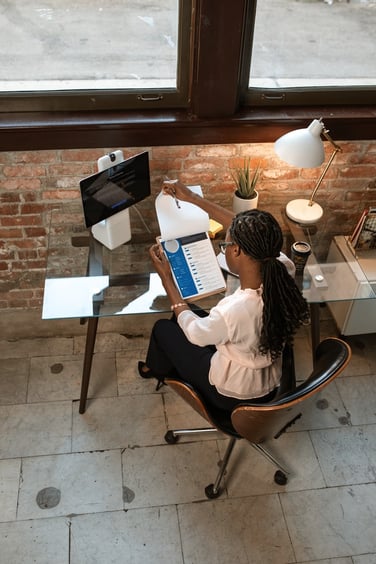 Virtual Hiring Event
The goal of a hiring event is to introduce a large pool of candidates to hiring managers at once. Best used if you have a strong pipeline of candidates, this type of event is designed for screening, extending job offers, and filling many open positions concurrently.
Career Fair Plus Solution: Schedule candidates for longer interview-style meetings with hiring managers or panels. To maximize the experience, have Frequently Asked Questions for candidates to review in your virtual booth in advance of the interview. This will allow candidates to prepare for the interview and have a more engaging conversation with the hiring manager or panel.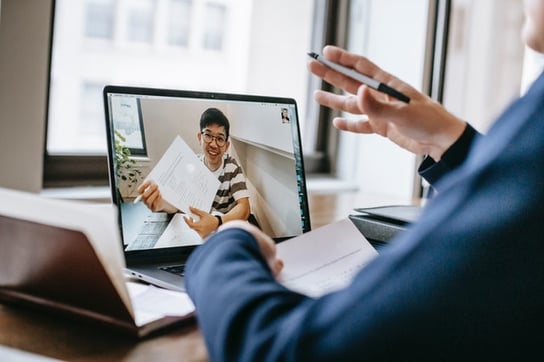 Regardless of the event type you choose, there are two important steps you'll want to take to succeed:
First, be sure to prepare your team with virtual event best practices to engage with candidates. You'll also want to share the agenda, the goal of the event, any advice and tips, and give troubleshooting instructions.
Second, just like with a live event, don't forget to set candidates up for success by giving them clear expectations about the format of the event, the dress code, as well as who to contact should they run into trouble.
Although this is a new form of recruiting for many, there are benefits for both organizations and candidates that suggest some form of Virtual Career Fairs will remain after restrictions on gatherings are lifted. Recruiting teams are able to reduce the time and resources spent at in-person events and curate a strong presence as an employer of choice. Candidates are also able to meet with prospective employers without taking off more time than necessary, commuting, or arranging for dependent care.
Career Fair Plus is leading the way with today's demand for Virtual Career Fairs and Hiring Events. With almost a decade of experience, we take the most meaningful interactions found at in-person events and elevate them with video technology to provide the easiest and most reliable virtual platform on the market. Corporations, government agencies, and educational institutions find an improved candidate engagement while highlighting their culture, career paths, and open positions.
Curious about Virtual Fairs? Schedule a demo today!